Recently we switched on the marketing for a one bedroom flat close to New Malden High Street in Surrey and it rented for over asking price on its first viewing.  As far as flats go, it was a pretty standard sized flat, close to good transport links and amenities, but what set this flat apart from anything else seen on the market was the effort the landlord had gone to in readying this property for market.
When you think of a furnished flat for rental what comes to mind is usually pretty grim.  In my experience you are talking stained mattresses, chipped furniture and ratty sofas that might even have a few fleas inhabiting as well as the odd old sandwich and half penny piece down the side.  Grim.  And it's because of this that furnished rentals have fallen out of fashion over the last couple of decades, renters quite rightly expect more and as a result landlords have learned to just empty their properties of contents, give them a a quick lick of magnolia paint and put them onto the market unfurnished.  In a busy, flourishing market that's all you needed, up to a year or so ago properties were renting in record time and landlords had the upper hand but what about now, in a quieter market that sees rents being squeezed by savvy tenants?  What's the best way to minimise your voids and maximise your income when the rental market is slightly depressed and available stock levels are high?  Easy - make your property stand out from the crowd.  Take a look for instance at the living room of the one bedroom flat mentioned earlier in New Malden: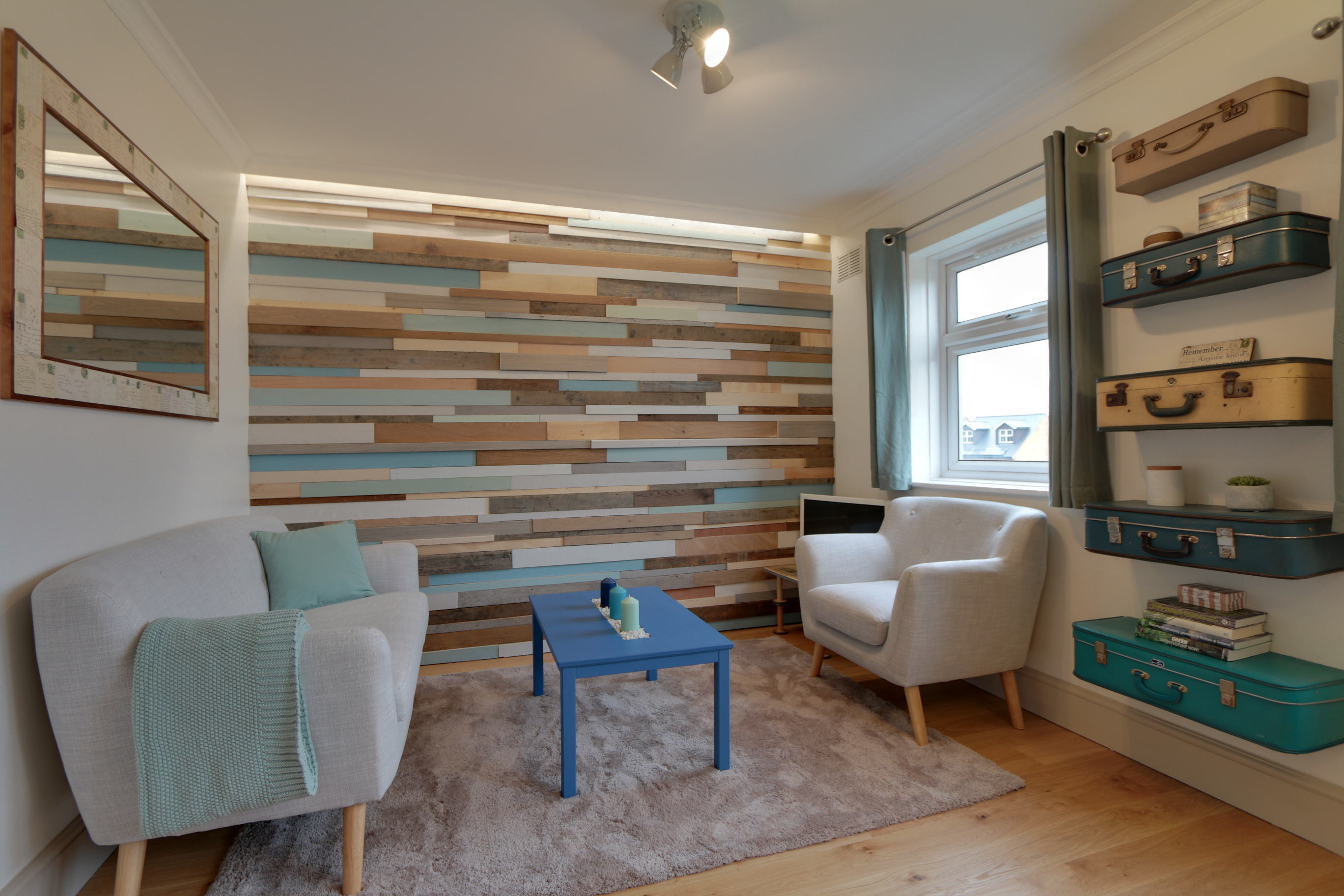 This could very easily be a show home for a new development of homes for sale couldn't it?  It's not, it's a real life ready to rent one bedroom flat that has been refurbished and furnished by a buy to let landlord.  This is exactly how our amazing landlord, Lili, presented the property to rent and it is exactly how she was happy to hand it over to the right tenants.  Amazing right?  It wasn't just the front room either that was this gorgeous, the kitchen diner is just as impressive: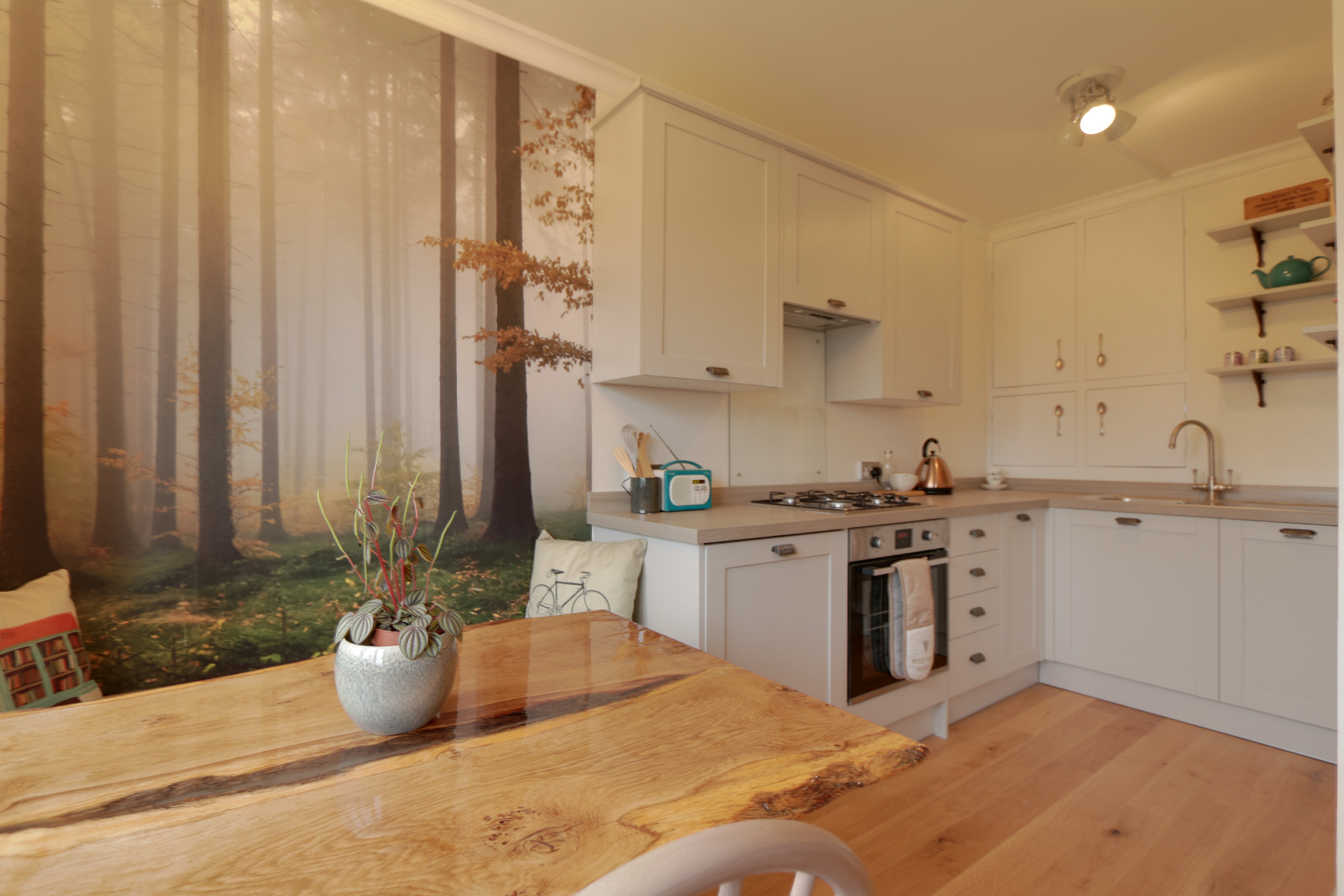 and you would be hard pushed to find a bathroom and bedroom as beautiful as these in a 5 star hotel: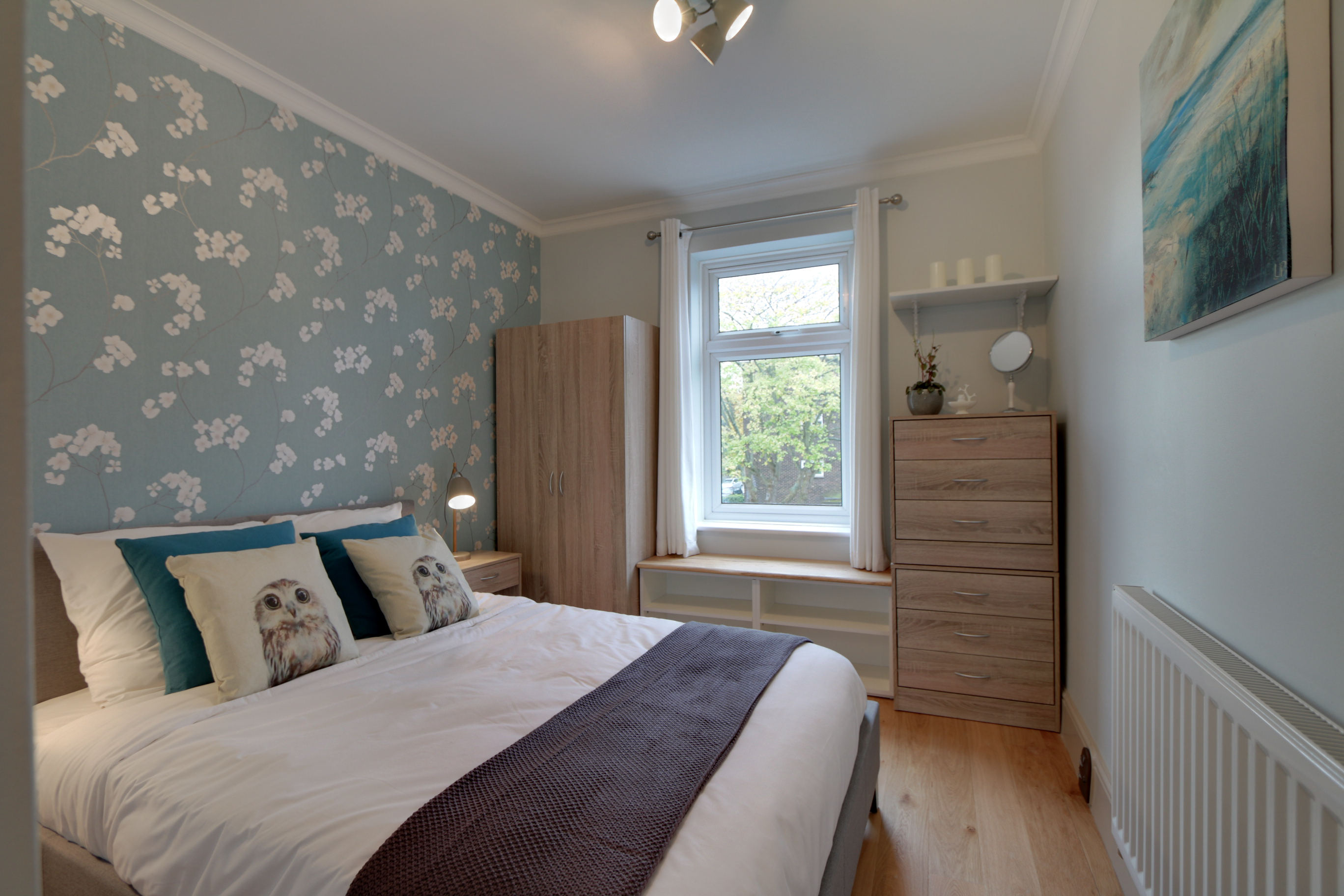 Now of course expense and effort has gone into this refurbishment and there is an argument that all of the investment involved pretty much knocks out any profit achievable but I would beg to differ.  This property rented for above asking on its first viewing for a two year term with a rent rise.  People were calling up and begging to see it even after terms had been agreed and the viewer that took it actually burst into tears when she walked in, such was her delight that it was as nice as the photos.  What does all of this mean for the landlord?  Plenty.
This property will only attract viewers looking for a premium rental experience at a premium price so no negotiating on rental value
By delivering quality the landlord has attracted quality - tenants tend to behave how they are treated, this property is immaculate and thus will be kept that way
The landlord, by refurbishing the property to such a high standard, has increased its capital value
Competition to rent almost guarantees no void
High standard of finish results in less maintenance charges
The longjevity of rental periods is increased - tenants are far more likely to stay longer in such a property thereby saving the landlord money each year in rental letting fees.
In short, this clever landlady has not only enjoyed refurbishing this property and in this case mostly with her own fair hand (she's an inspiration!), she has also set herself up with a solid future and unbroken rental income with only minimum maintenance expenditure.  What's more, this kind of project doesn't need to be expensive either, you can deliver this kind of experience to your future tenants with a bit of shopping around, a few good tradesmen (unless you are as clever as Lili) and some thinking out of the box.  So next time your property comes up for rent ask yourself one question:
Do I want the best possible return from my property whilst attracting only the best possible tenants?
If the answer is Yes, look objectively at your property and be honest with yourself - does it have the potential to wow the rental market and if so are you letting it live out its potential?  Could you dress it to impress?  Could you spend a month or two's rent on your property to ensure you never have to miss a month or two's rent waiting for a tenant again?
In a market full of Serviced Accommodation, Air BnB and brilliant deals on gorgeous hotels people's expectations are higher - be the landlord that delivers.  And if you don't have the time to source tradesmen that will deliver a quality finish at trade prices give us a call on 01737 887 674 because we do.